Group Class

Group classes are a great way to learn to dance in a fun, easy going environment where you'll meet other people interested in the same things you are!

Group lessons are an effective way to learn to dance and many beginners start with group lessons to master the basics and then add private lessons to refine their knowledge and develop more complex or advanced elements.

Many students like combination of both private and group lessons; private for the one-on-one attention and groups for the social experience or practice following and leading.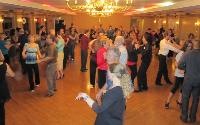 Kids Classes

Kids 6-12 yo working on Latin and Ballroom dance steps, dance technique and performance presentation.

Private Lesson

While group classes are full of fun and a social experience, private lessons are the fastest way to learn the dances of your choice! Private lessons are offered for individuals and couples and provide the individual attention needed for learning quickly.

In addition, private lessons dramatically improve the student's understanding and execution of the specific steps because feedback, correction and refinement are immediate. If you're looking to get out on the dance floor at your favorite clubs as soon as possible, private lessons are the way to go!

Private lessons are also excellent for beginners who wish to develop basic skills and confidence before participating in group lessons.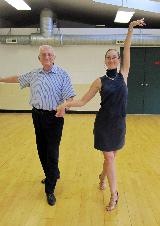 Dance Parties at the Ballare Dance Studio

You will find yourself in a very friendly and welcoming environment, where you can enjoy yourself and meet many interesting people. The party starts at 7:30pm until 10:30pm. Singles and couples are welcome!

Beginner and Intermediate dance lesson before the party
Aditionally, dance instruction will be provided to the beginners throughout the party
Free refreshments
more details on our Calendar.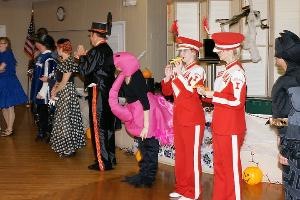 Open Floor Practice

Come and practice your new moves. Music is available per request. See Calendar for the scheduled times.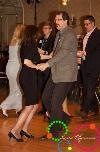 Special Occasions

Getting married soon and thinking about surprising guests with the elegance of your first dance? Getting ready for a father-daughter dance? Planning a birthday party and would like to entertain your guests with the Swing lesson? Give us a call!